Now the real work starts!
The wall linings have been removed, the insulation installed and the wall linings restored.
Now it's time for us to complete the final sanding and begin the painting. We have 6 rooms that need either 1 or 2 walls to be painted.
I hadn't really expected the need for sanding — I thought the deal included plastering and sanding. But, oh well. It's was really only a little here and there, but it is pretty horrible work. Nasty on your hands.
Anyway, all the sanding is done now — so it's just the fun stuff — painting!
Phase 1 — kitchen, dining room, lounge.
Not much to report here. We did an undercoat/sealer on the three rooms, plus the first of the top coats in one (long) day.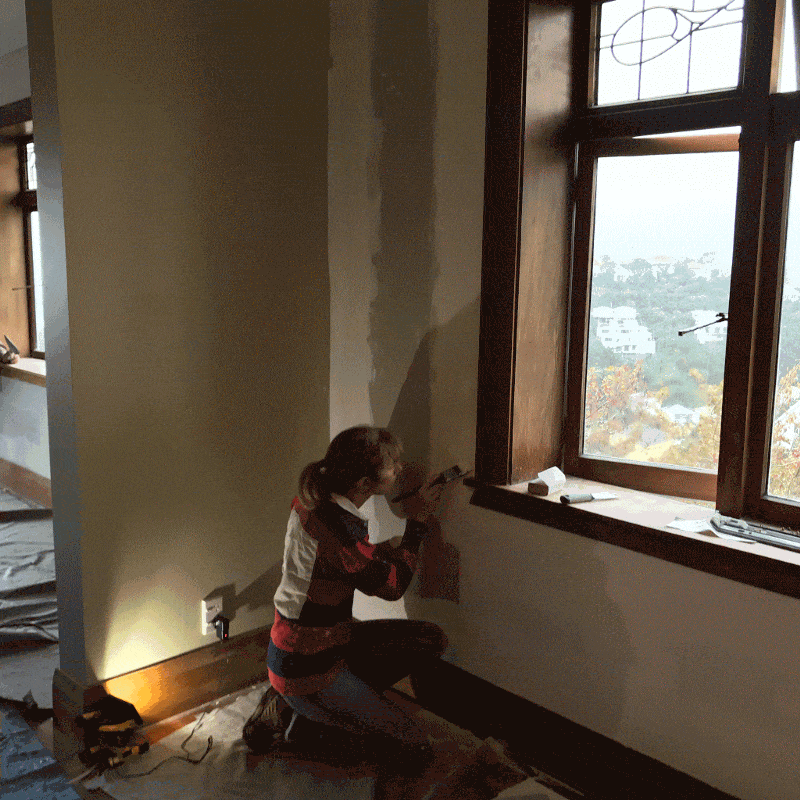 Phase 2 — heaters and curtains
Who knew hanging curtains took so long? Three sets of curtains plus rehanging a heater took 1 morning and 1 evening (with 4 people). Probably about 15 "person hours" in total.
Phase 3 — bedroom, office and stairs
I think we're getting faster at this now. We've managed undercoat on the three rooms, plus a topcoat on the bedroom. Tomorrow we'll hopefully get another topcoat on each, with our bedroom then being ready for… the curtains.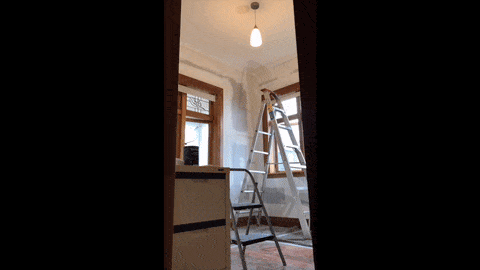 Office
These time lapse videos are great fun.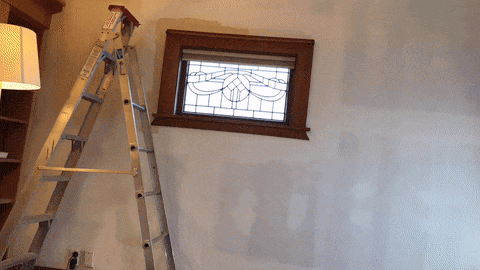 Bedroom
Can you spot any problems in the one above? We did make a fairly big mistake at the start — didn't dry the roller after rinsing out the undercoat. Whoops!
Up next
Was it all worthwhile? Is the house noticeably warmer? This and much much more in my next post.